Hi, I'm Kevin. I'm a product designer with coding knowledge and product management experience. Since 2002, I've helped create several well-loved, widely-used products for responsive web, native mobile and desktop.

As a designer, my goals are to understand people and empathize with their needs, ideate and validate the methods of meeting those needs, structure information in a way that reflects real-world context, and design beautiful interactions that are completely natural and surprisingly simple. My process is iterative, collaborative and repeatable.
From military personnel to college students, education loan officers, professional musicians, enterprise software teams and streaming radio junkies, I have applied user-centered design practices to identify needs and illuminate solutions. People expect more from a product than pure usability; they expect to be inspired and delighted, they want solutions they can rely on. In my career, it has been a privilege to contribute to products that are used, loved and trusted by millions of people.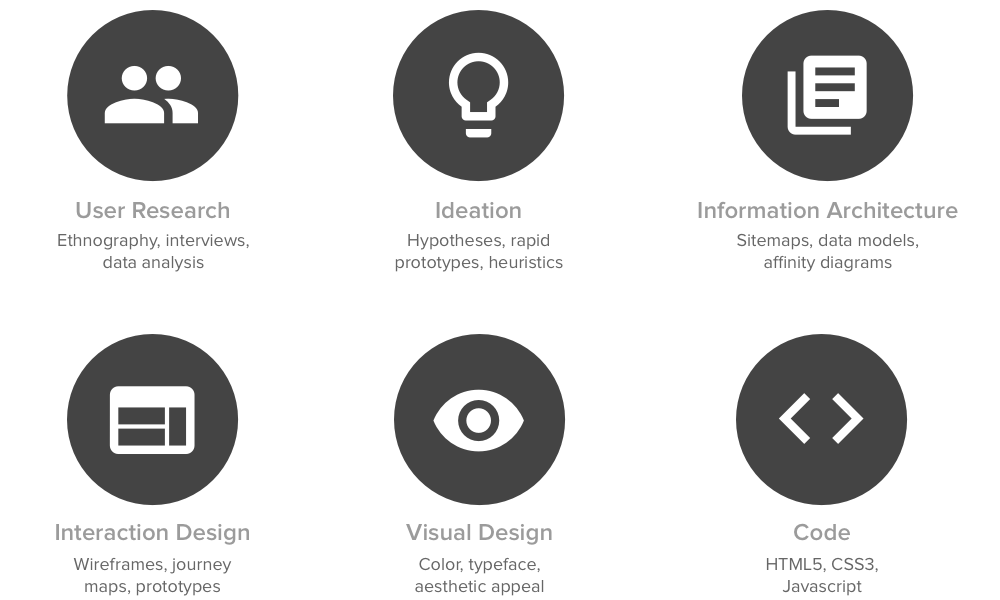 Work Experience
Principal Product Designer
Rally Software (CA Technologies)
Supporting a broad redesign of the primary Agile Lifecycle Management product with a team of 6 designers and researchers.
VP of Product Development 
I helped manage the portfolio of web, native mobile, desktop, administrative and reporting products. During my tenure, the remote product development team grew from 3 to 12 developers, designers and QA engineers. We launched several web and mobile products which continue to grow in revenue, membership and engagement.
Product Owner
I managed feature development for the core Agile Project Management (APM) product by one of the cross-functional teams. We worked together to quickly redefine custom apps and how they were used.
Director of Product Management
Planned and managed 2 successful redesigns of the high-traffic retail website and oversaw other initiatives related to account and order management, payment gateway and processor integrations, PCI compliance, digital fulfillment, editorial and algorithmic merchandising, search, personalization, similarity-based recommendations, native mobile and mobile web, user generated content, community interaction and crowd-sourcing, and several administrative utilities and reporting technologies.
User Experience Designer
As an on-site contractor working within the State Department, I had the opportunity to work on many projects in a short amount of time. I was primarily responsible for defining and updating the Bureau of Diplomatic Security's Human Interface Guidelines, and for designing and coding the user interface on several concurrent projects. I was lucky to make a couple great friends while on this contract, but I took the chance to realize an aspiration of mine and move to Colorado.
User Experience Designer
Served as both UX designer and Agile product manager for this student loan servicing company. Was honored to participate in mentor program with senior management. Project work included online loan application processes, borrower and b2b products for loan account management, repayment calculators & other borrower tools, and many cobranded assets for partner agencies.
Software Engineer
As a software engineer for the Air Mobility Command's 375th Air Lift Wing, I was responsible for the design, development, testing, implementation and maintenance of Java web applications to organize, allocate and track personnel and supplies.
Education
Southwestern Illinois College & College of the US Air Force
Studies toward BS Computer Science