The dev team at AudioAddict, while totally amazing, was understaffed. We wanted native apps on every major mobile platform but we couldn't manage disparate codebases for all of them. We knew we didn't want to use some of the older 'build once, deploy everywhere' platforms; some of them resulted in a pretty poor experience. The mobile architect did some research and found Xamarin.
The difference between Xamarin and its predecessors like PhoneGap is that Xamarin still requires app views to be built in the native language. Developers can manage a single body of models and controllers, but create unique views for each platform. Slightly more work, but well worth it.
We set about designing each platform based on its own conventions and with a theme that corresponded to each specific radio network brand (RadioTunes, JazzRadio, RockRadio and ClassicalRadio). The apps all use a common backend as well, so account management, billing, content, advertisement logic, user preferences and reporting are all centralized.


I created an initial set of wireframes based on our existing information architecture and activity models (which we defined as part of the responsive web product update). We explored several options to combine navigation and a global, continuous audio player: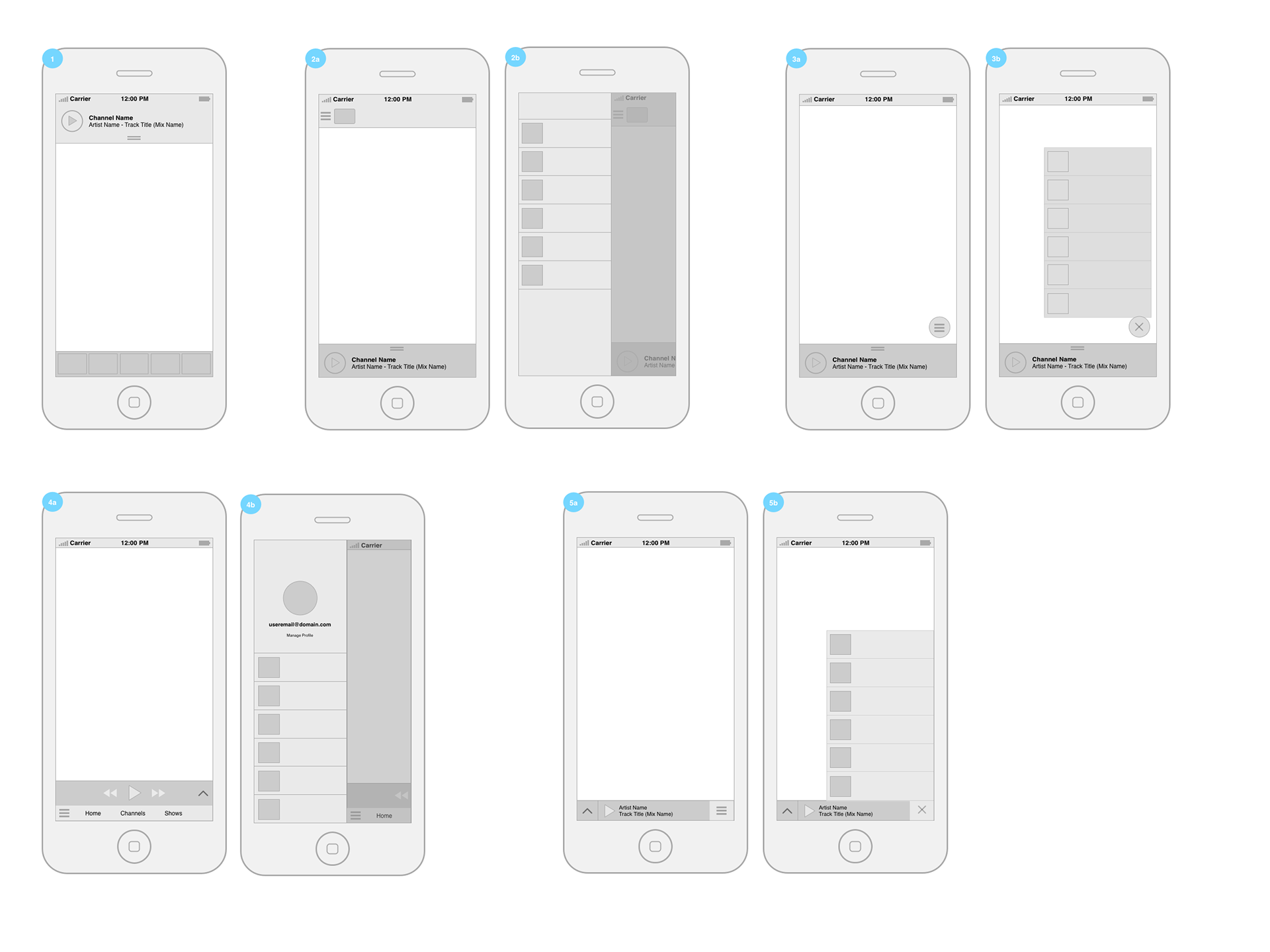 The apps still don't allow customers to buy tracks, but we designed and validated an approach for doing that when the time comes.