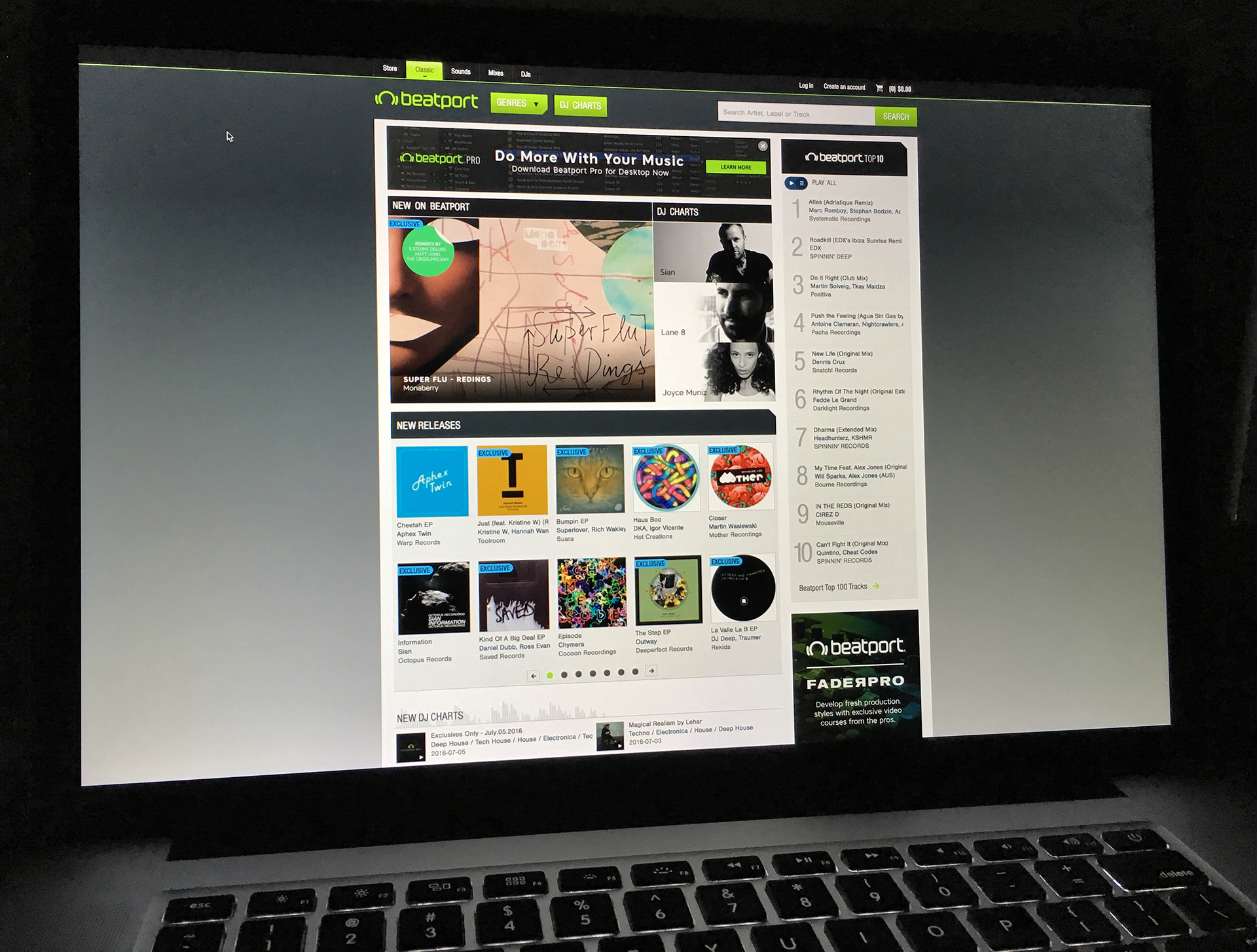 There were several teams involved in the site redesign and we had a ton of usage metrics and customer feedback to sift through. I proposed an information architecture, some basic layouts and wireframes.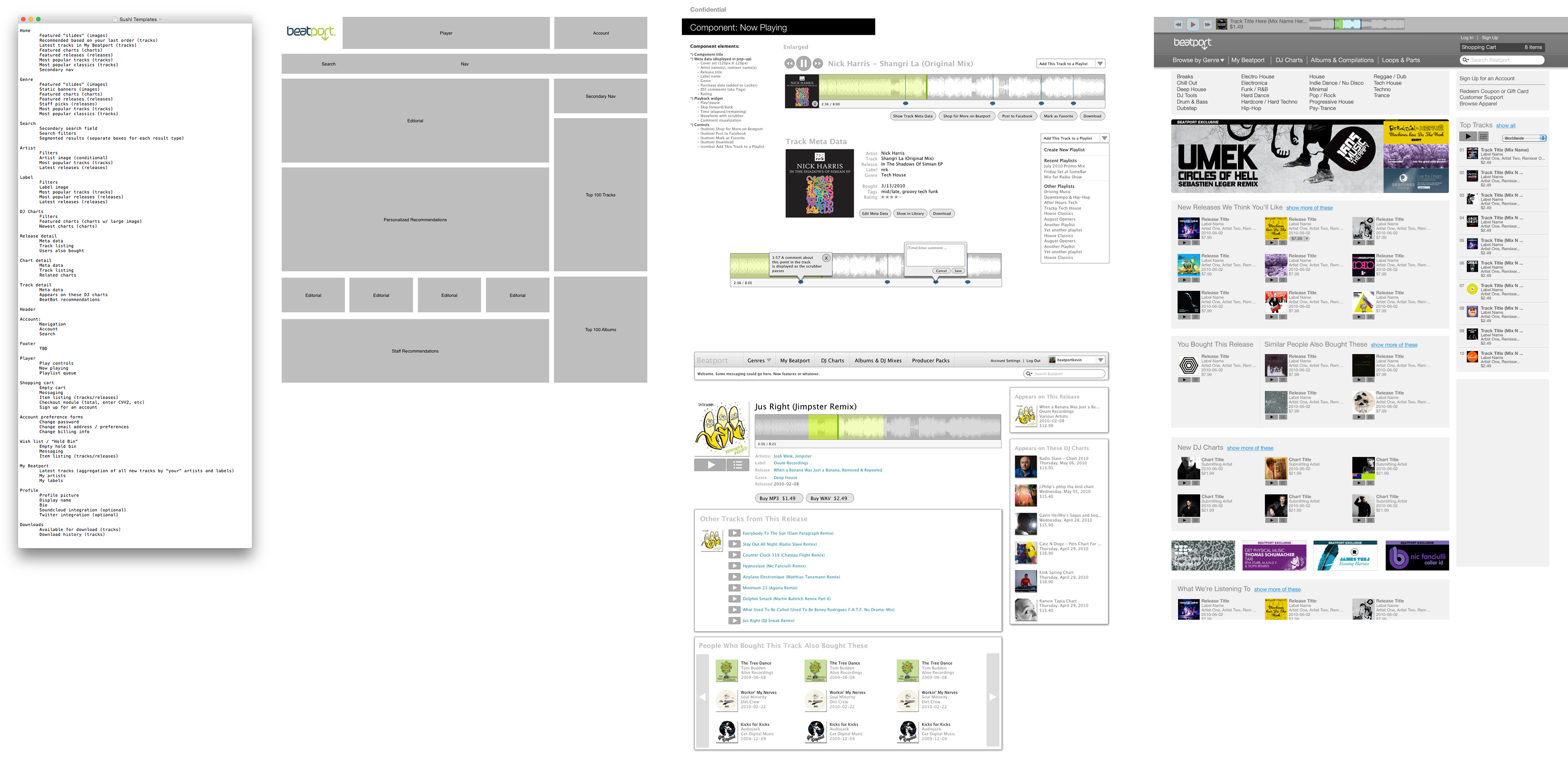 We decided to contract the visual design work to
Teehan+Lax
, the amazing Canadian consultancy that stopped functioning when its founders were hired to work their magic at Facebook. It was a rewarding experience to work with top-tier designers like them.
Here's what ultimately came out of the design process. Beatport.com has since been visually redesigned, but the information architecture remains largely the same.