For this project, I initially worked with another designer at Beatport to analyze usage metrics and draft an information architecture. I studied the latest iOS Human Interface Guidelines document and created a set of detailed wireframes.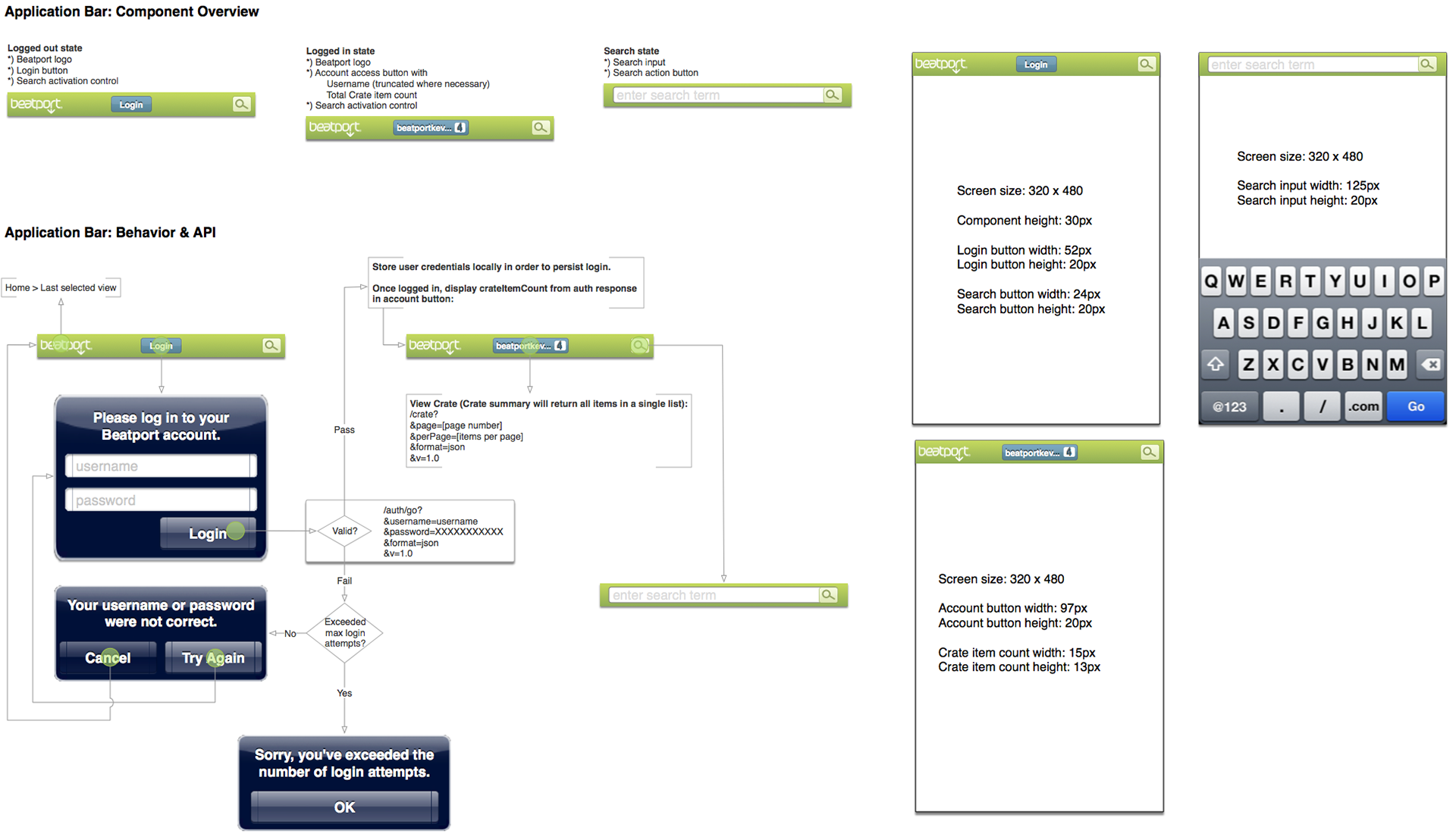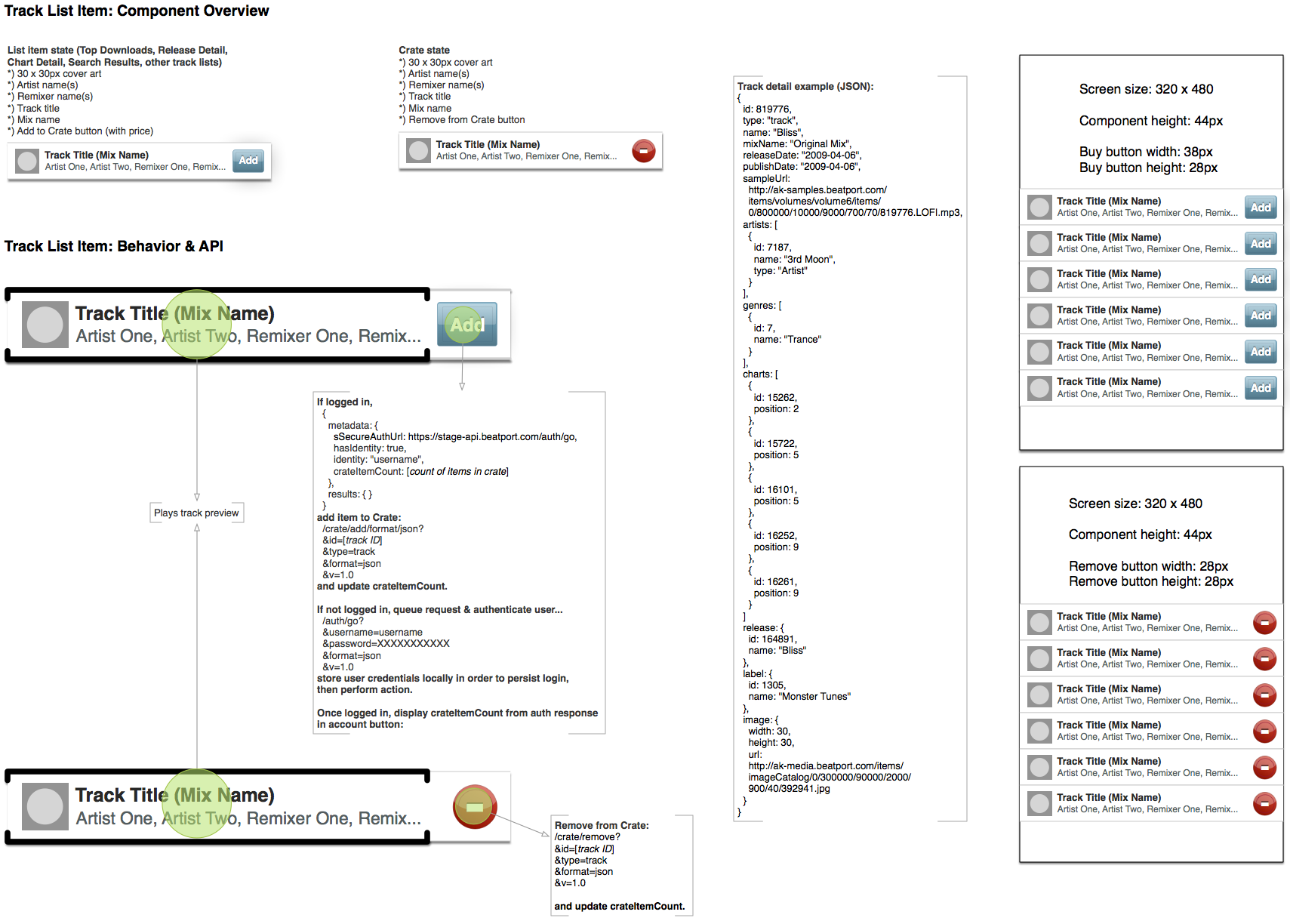 Since Beatport didn't have any native mobile app developers at the time of this project, we decided to outsource the development work to an outside firm. I organized the RFP process, wrote the request, recruited firms to bid, screened them and facilitated selection by an internal team. I negotiated the contract terms and cost and worked with our finance team to organize the vendor account. It was a pleasure to work with the team at Mutual Mobile in Austin, Texas as the product manager and main point of contact. 
While the development team was building the foundational elements of the app, I completed the visual design.