When we began this redesign, Digitally Imported (DI) already had an audience of around 3 million users. As such, there were plenty of usage metrics to help us understand users' context and the importance of existing features. But we wanted to dramatically change the product experience and reach a new level of engagement with the customers we already had. 
Based on the existing metrics, competitive analysis and customer interviews, we developed a strategy that we thought would delight our users and grow the business substantially. 

We quickly confirmed one of our key hypotheses: that DI's careful curation of organization of the music catalog was critical to the success of the business. To improve the discovery experience and elevate this aspect of the service, we mapped our music channels to electronic music genres and subgenres.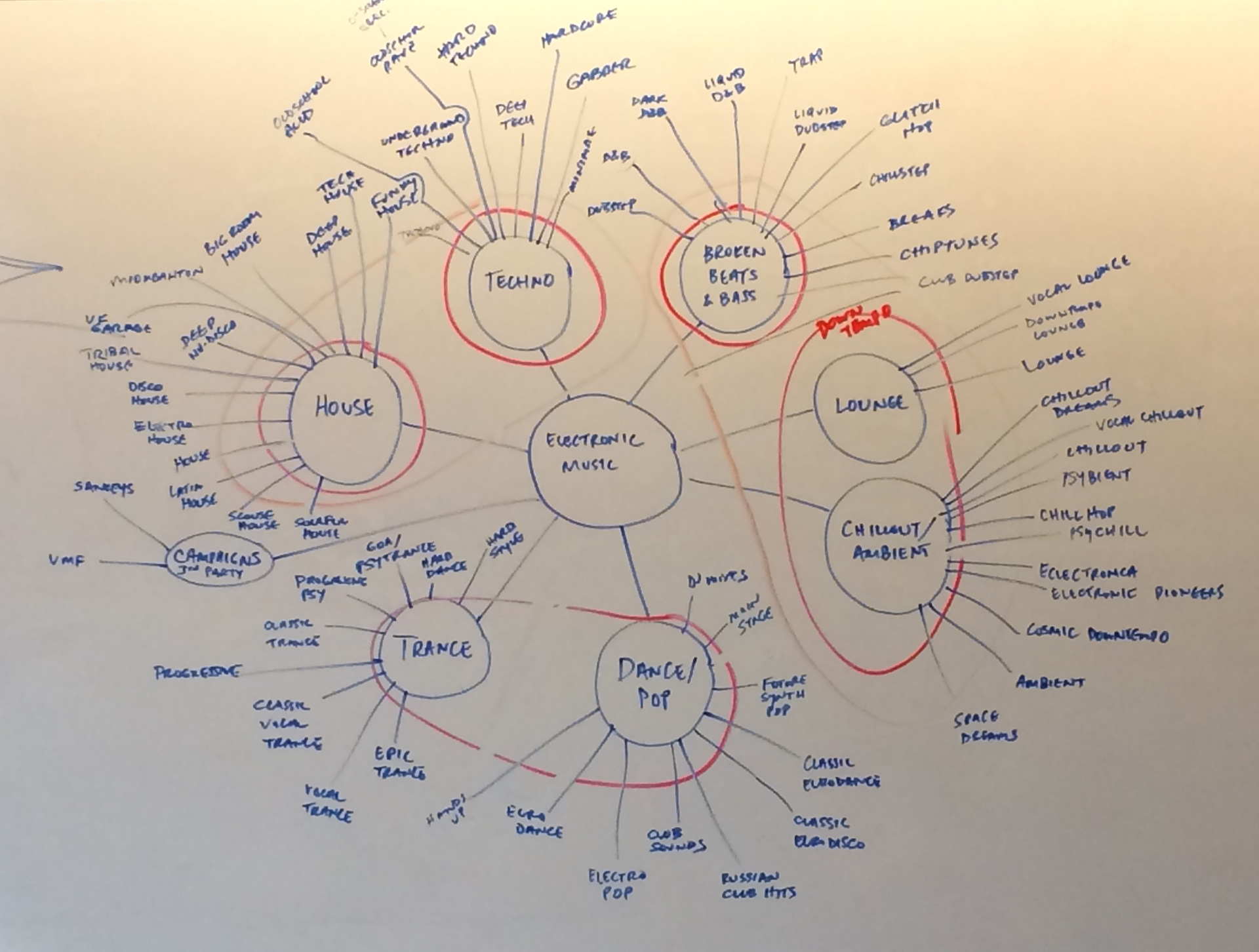 Along with the consumer product experience, we knew we needed to add several capabilities to the administrative backend, including a content delivery system and audio processing engine. I designed the system workflow and validated our approach with content providers.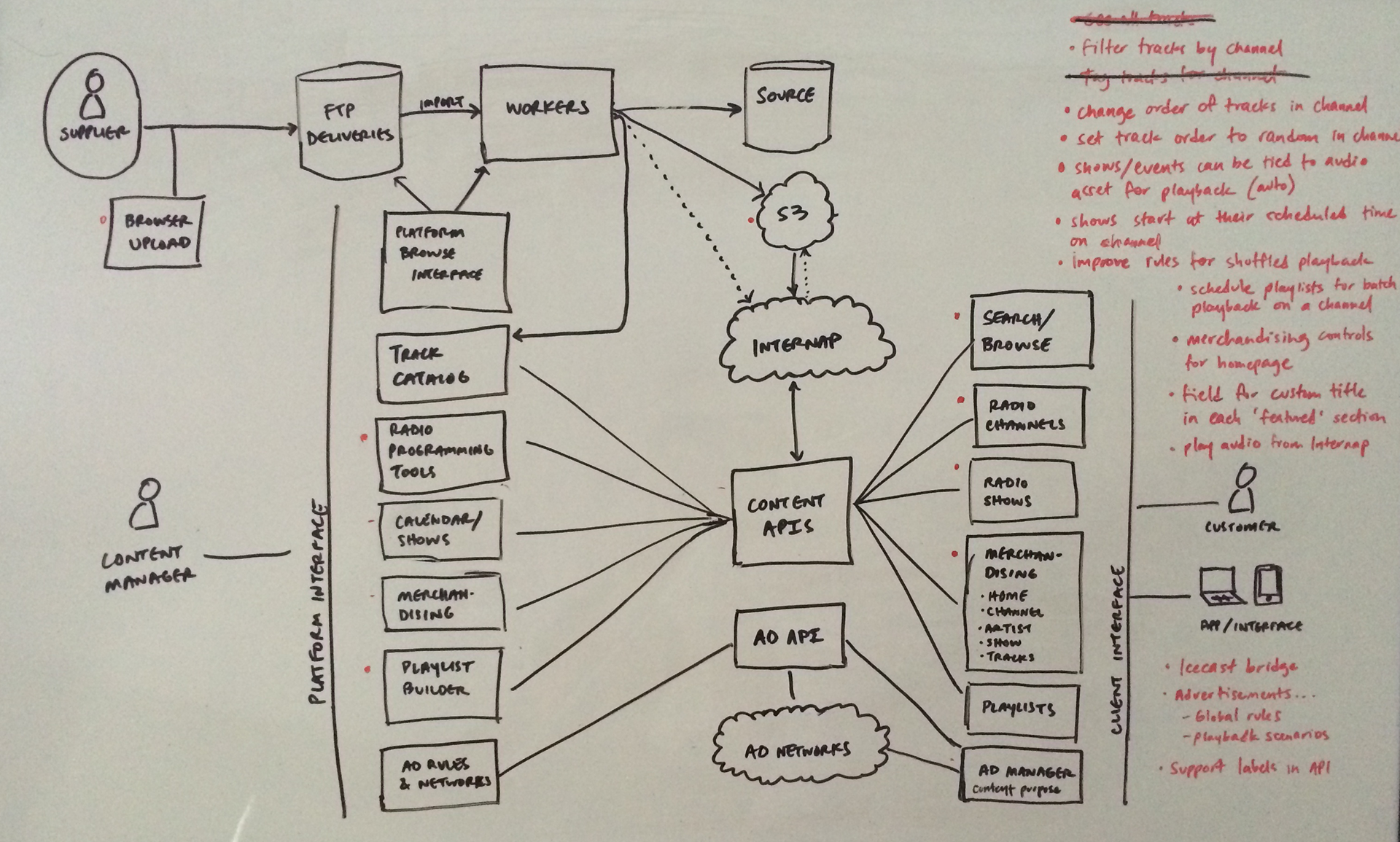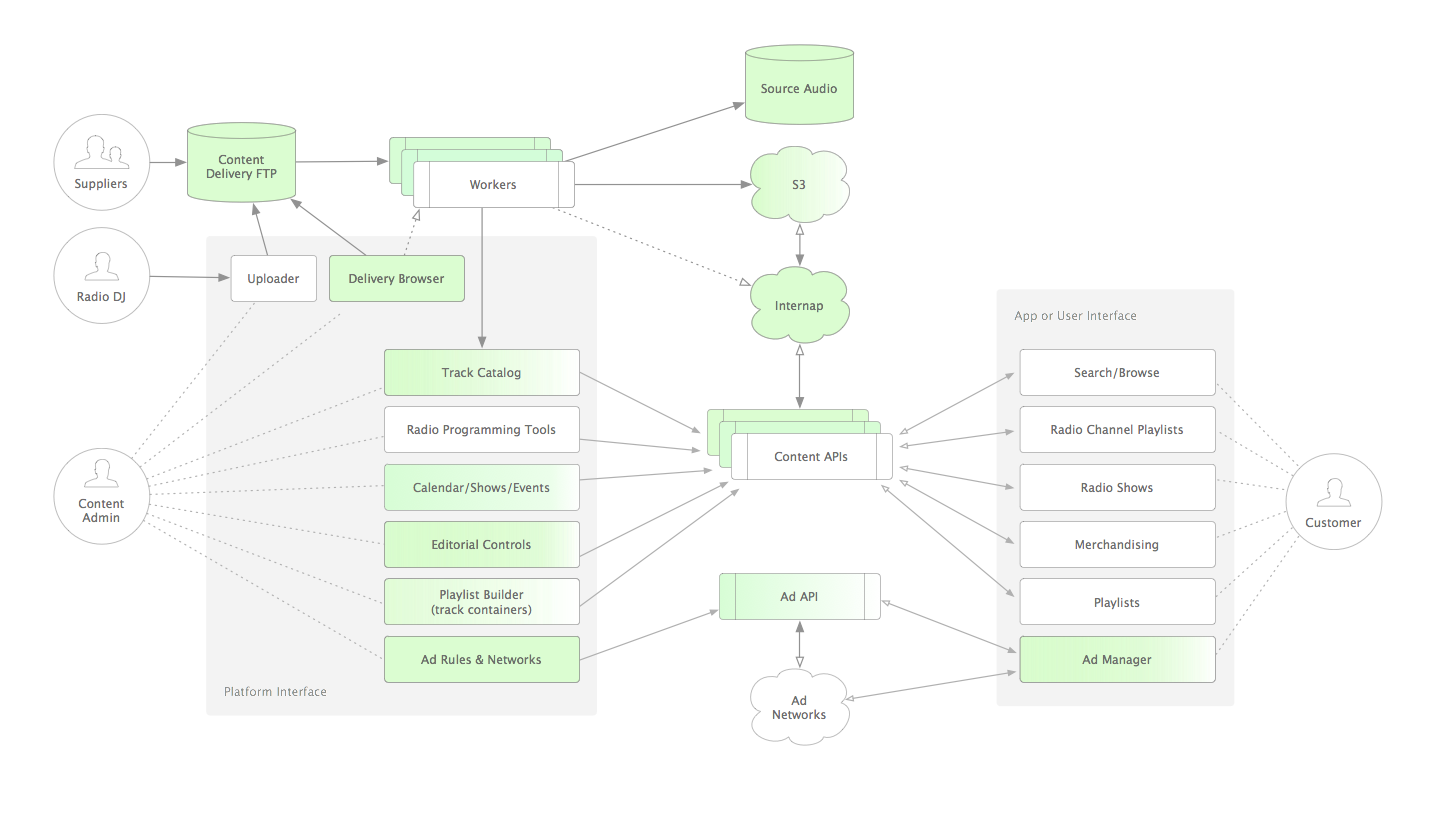 I also defined the information architecture for the consumer product and explored workflows and editorial module concepts in support of our validated strategy.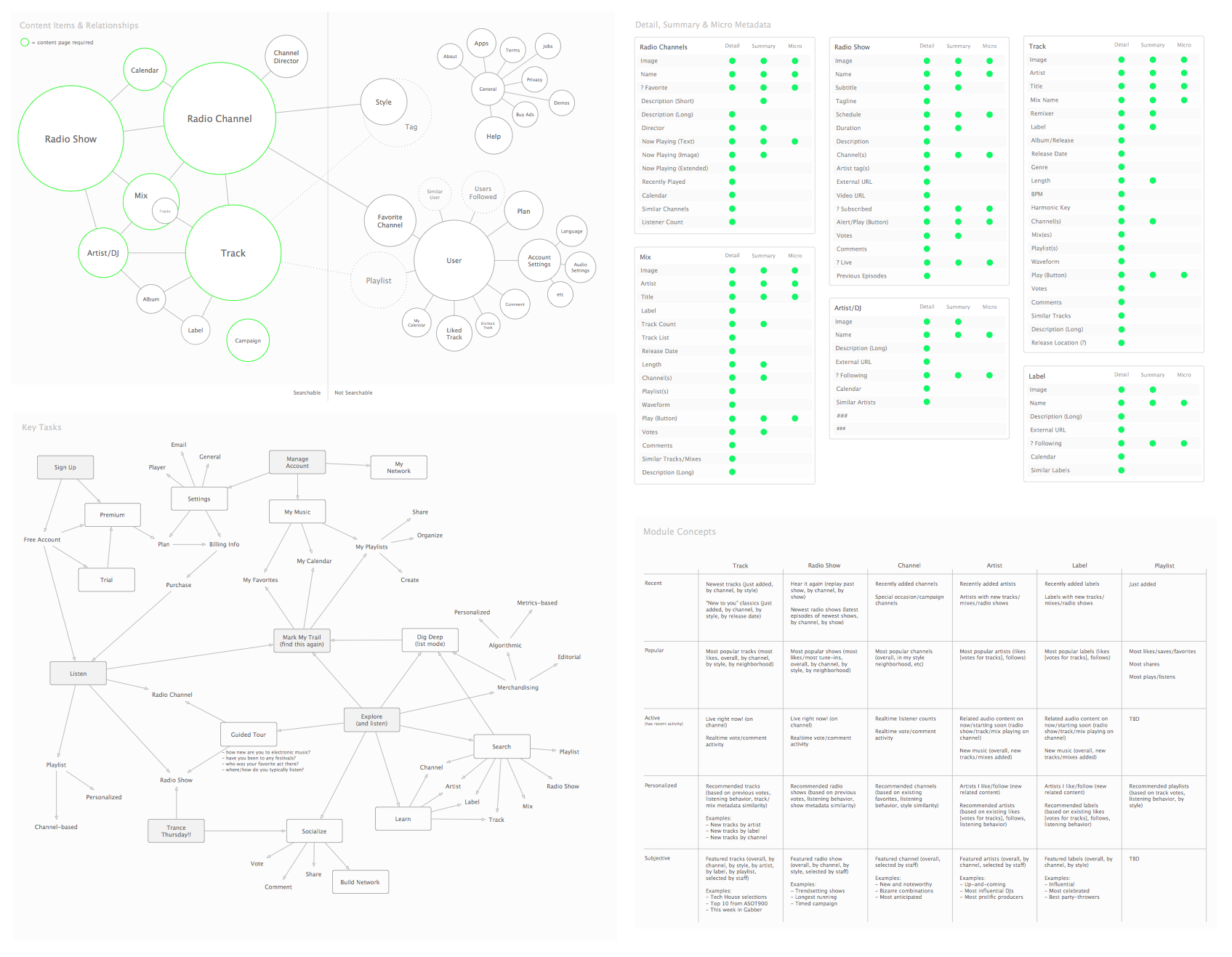 From this point, the team moved quickly through wireframes and prototypes, validated our layout assumptions with customers and began to build. We iterated on micro-interaction design while implementation was in-progress. 
As we neared completion, several employees traveled to Amsterdam for the 2014 Amsterdam Dance Event – a huge event for electronic music culture that occurs every October in Holland. We demoed the new product and asked musicians to participate in usability tests during the event. The reception was extremely positive.
Some examples of the results of the design process are below. The customer base has grown to 10 million since the redesign was launched in 2014.