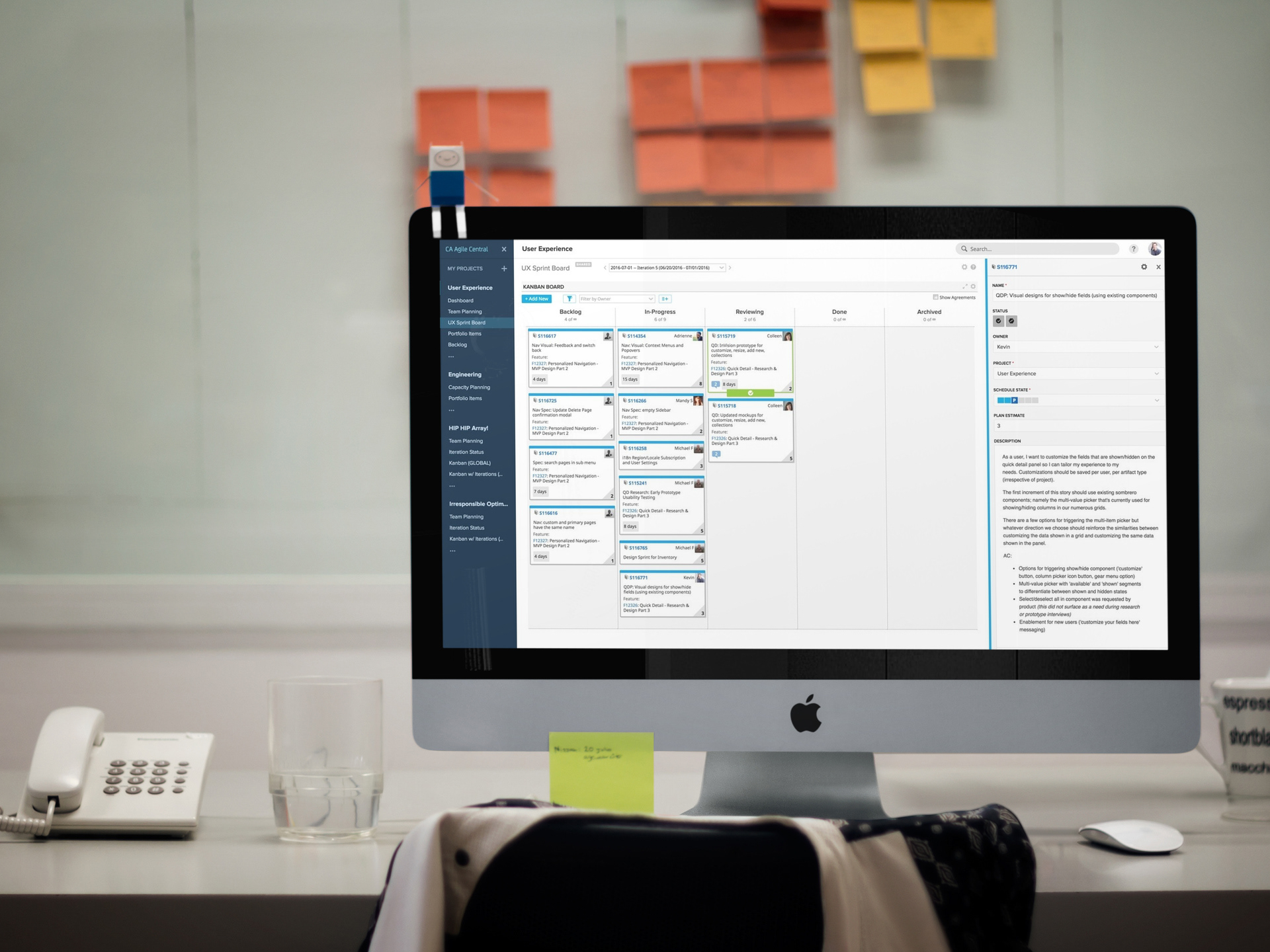 The team decided to address two things first: navigation and the way "work items" function in the product (Rally calls them user stories, defects and such). When this project began, work items were a full page experience with several tabs and upwards of 40 fields on the heavier tabs.
Based on analysis of: 
and dozens of customer interviews
, several things became clear about how work items (and their detail pages) were used. Product and UX generated hypotheses based on these findings and I worked with Rally's awesome designers and researchers to frame something we could prototype and test. Here are some of my sketches.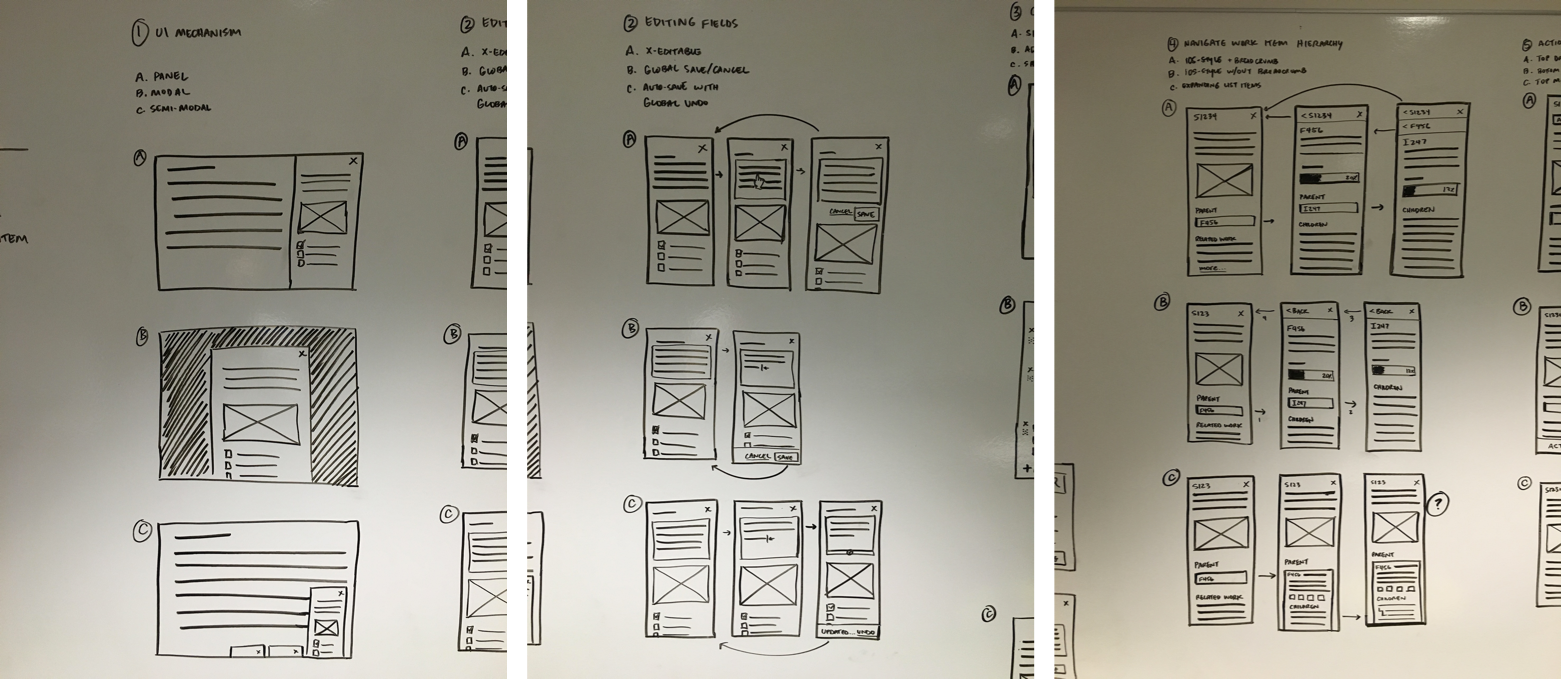 The team agreed to test paper prototypes with customers in the early stages. I led the wireframing effort for work items; we designed a variety of solutions to be validated (or not). All told, we conducted nearly 50 customer interviews where both navigation and work items were the topic of interviews or usability tests.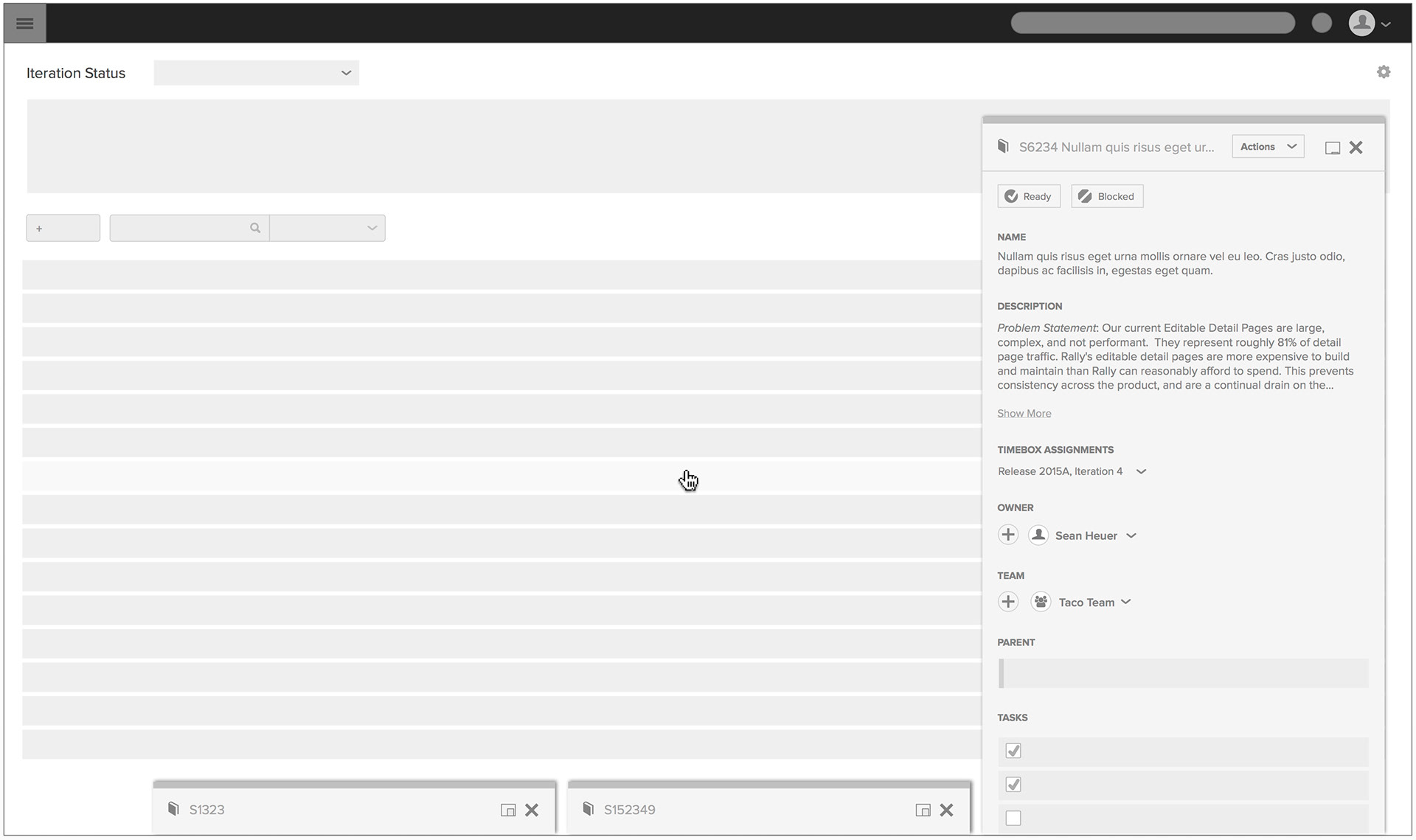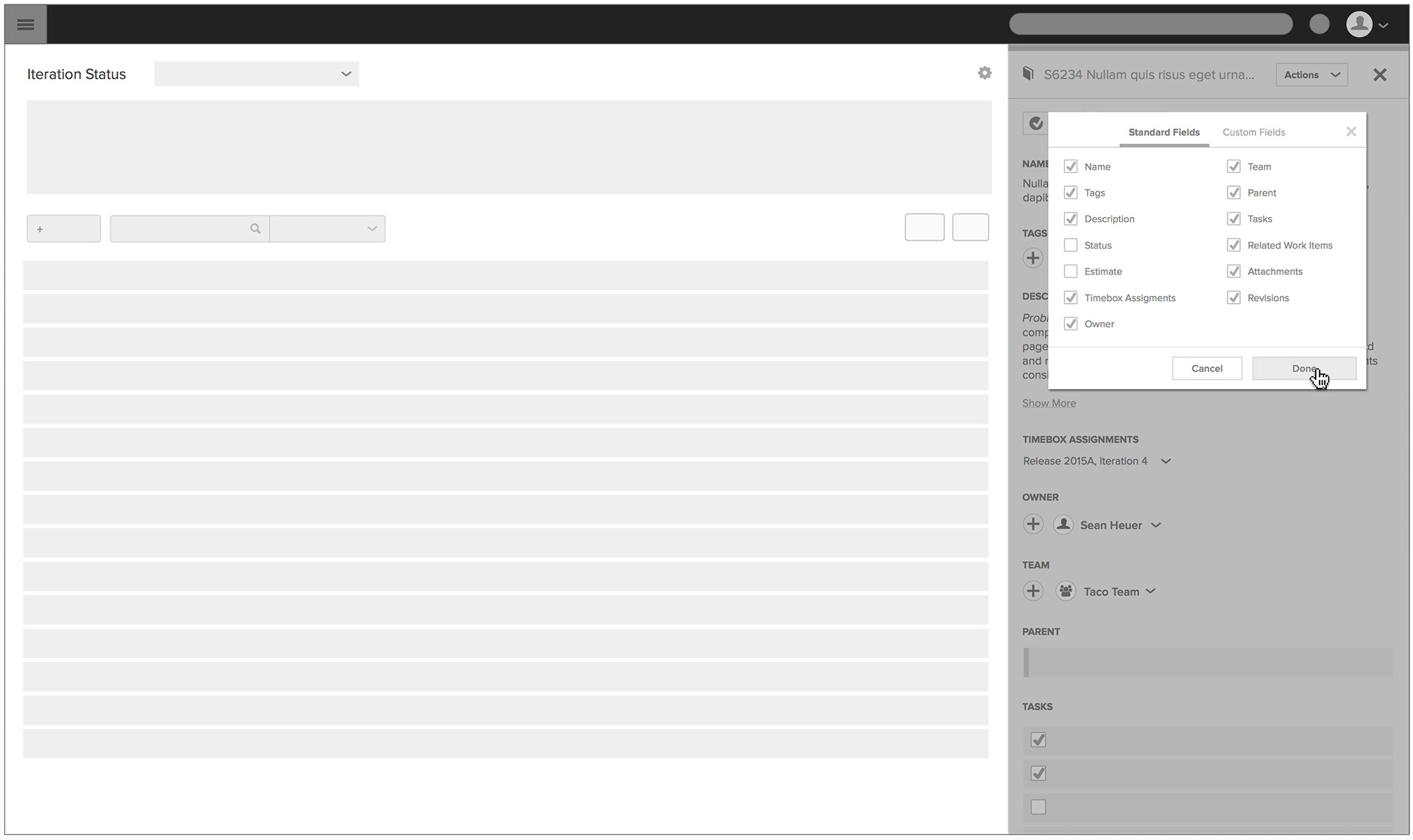 Based on the outcome of the prototype tests, we settled on a direction in some areas and not others. As the development team started building the parts of the plan that seemed really solid, we continued validating the gray areas. This is still ongoing. Others from the UX team got more closely involved in visual design. Below is the version that will be released as the first increment.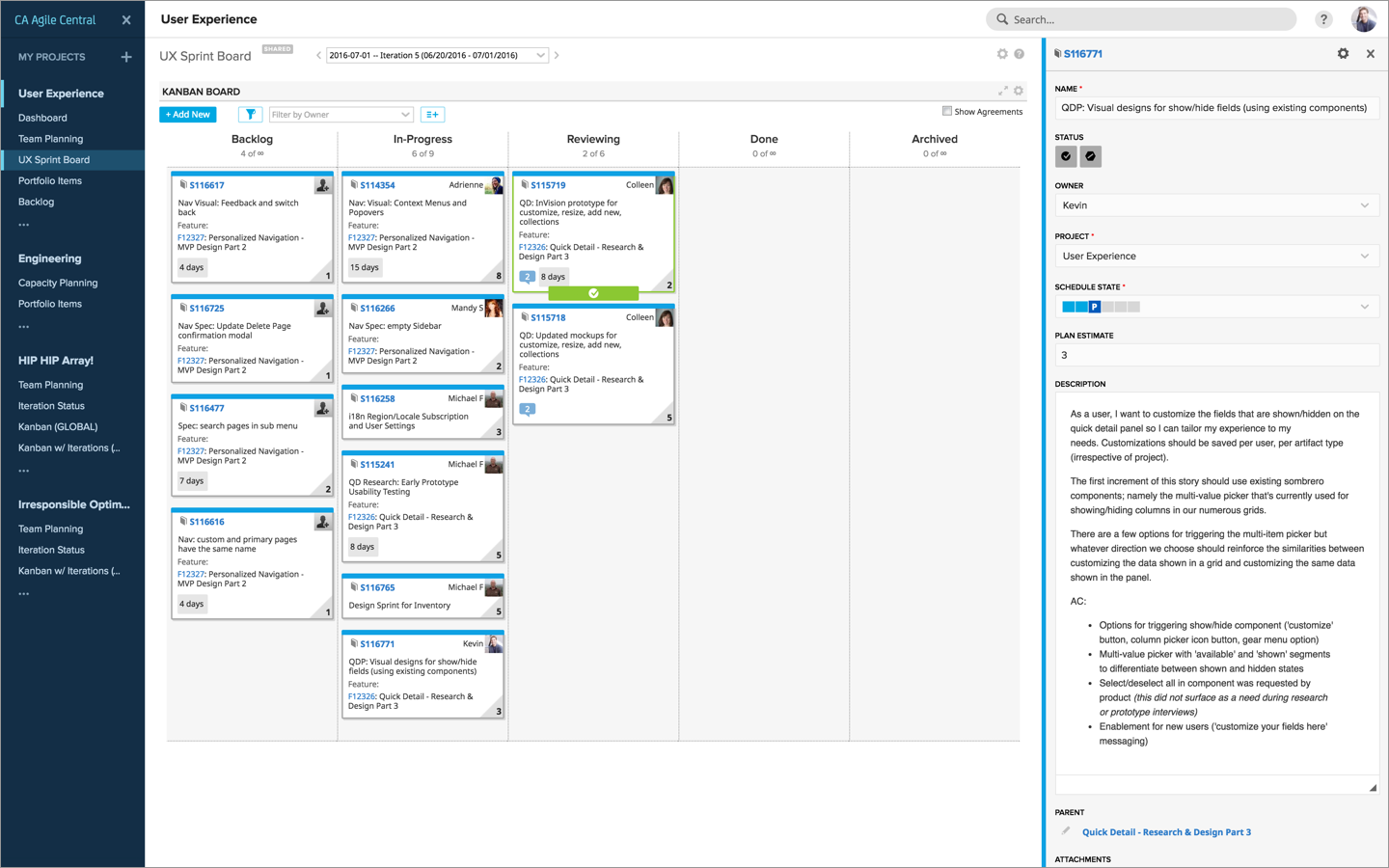 Rally's layout is not responsive yet, but in case the budget allows for such things in the future, I recommended a set of behaviors and layouts at various resolutions.